"May, more than any other month of the year, wants us to feel alive."
― Fennel Hudson
Isn't this how we feel? We get to watch as our gardens begin to grow and our flowers bloom. We have the honor of celebrating our mothers – that alone is a celebration of life!
We have a lot to talk about this month. Many of you have started some new hobbies that have grown to be a home business. Have you thought of how that affects your home insurance? Hmmm, better give me a call! The weather this month is still a little volatile. As humidity creeps in to the atmosphere, the lightning storms create a brilliant display in the sky! (It is also the start to the Atlantic hurricane season.) Read further for some more information!
Protecting your Home Business
More people are running their businesses from their homes than ever. If you're one of America's entrepreneurs-in-sweatpants, you're on the cutting edge of both crafty and cozy.
What you may not have is coverage. Many people assume that their business is covered under their homeowners insurance. Unfortunately, this usually isn't true.
Don't sweat it, though, as we've got the tips to make sure you're safe and secure from the comfort of your own laptop: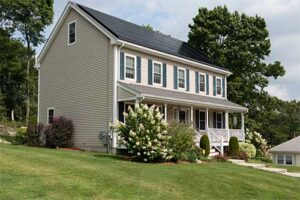 Legally Protected — All businesses need liability coverage. General Liability can protect you from lawsuits related to your business. Your homeowners may not cover this kind of legal expense, so make sure you've got it.

Business Gear — The equipment you use for your business has only limited coverage on your homeowners policy. Check to see if you exceed this limit and get additional coverage.
Virtually Covered — If you instruct through online meetings, you may not have coverage if something happens on the other end. Check out additional coverage for this risk.
Online Exposure — If you use the internet for your business, you could be at risk for cyber attacks. Get Cyber Liability to get back up and running if you get hacked.
Being proactive could help prevent your business from a loss. Look up what you have – and what you don't – so you can be comfy and confident for 2021.
Staying Safe from Lightning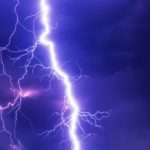 Spring has (probably) sprung, but when things get Spring-y, it can also get stormy.
While you may love the pounding rain or a sudden breeze, you probably don't like the risk that comes with storms: lightning. Homes across America are struck regularly, making it one of the most common insurance claims we see.
That doesn't mean you should worry! By being a little careful and thinking ahead, you can avoid danger and make sure you and your loved ones are safe. It really doesn't take much to know what behaviors can lead to you being out of harm's way.
Check out these great tips for staying out of harm's way, no matter how bright the sky flashes:
30-30 — Use the 30-30 rule. If you hear thunder less than 30 seconds after you see lightning, know that it could strike where you are next.
Avoid concrete — Lightning can travel through the metal inside of concrete floors. Make sure you stay off of them.
Unplug it — Make sure you unplug electrical devices and don't touch anything that is plugged in – even a landline telephone.
Say "No" to water — Electricity can travel through water, so avoid pipes or anything with a faucet that could conduct it.
It's not silly to be a little cautious and stay safe during a storm. So get cozy, enjoy the sound of the rain, and enjoy one of life's little time-outs.
For more information check our this article on our webpage!
Keeping your Valuables Secure
Your favorite necklace, your prize portrait, your brand new laptop – these are a few of your favorite and most valuable things.
But if you're like most of us, you leave them lying around where anyone who has access to your home could easily grab them. And with most break-ins lasting less than 12 minutes, every second counts.
Don't panic! Burglaries are on the decline across the country, which is great news. And a little bit of precaution can make your home much less vulnerable to having your valuables taken.
So how can you make your home more secure? Check out these easy tips:
Get a camera doorbell — These devices record anyone who comes to the front door. Most burglars try the front door first to make sure no one is home, so getting them on film helps – and deters them.
Use a safe — It may seem extreme, but burglars don't want to take the time to try and get into a safe. High-value items will remain there securely until you open it.
Don't make it easy — Most of us leave our electronics and jewelry out in the open. Hide valuables in boxes or drawers, and put your electronics away in safe places to minimize exposure.
Schedule items on insurance — Put valuable items, with pictures and appraisals, on your insurance policy. This makes it easy to replace if something bad happens.
Following these easy steps can see you avoid a loss if someone does try to burgle your home. But maybe you'll find life a little easier just knowing where everything is for a change!