Starting a business? Looking to shop your current policies? Let's talk.
We work with a large number of local businesses in both Pike County, PA and Orange County, NY. Whether you own a garage, construction company or are in professional services, we have the right mix of policies to keep you and your employees covered. Our line of business insurance includes:
Commercial Auto Insurance
Business Owner Package Insurance
Workers' Compensation Insurance
Contractor Package Insurance
Professional Liability Insurance
Rental Properties Insurance
Builders Risk Insurance
Bonds
Business Catastrophe Insurance
Inland Marine Floaters Insurance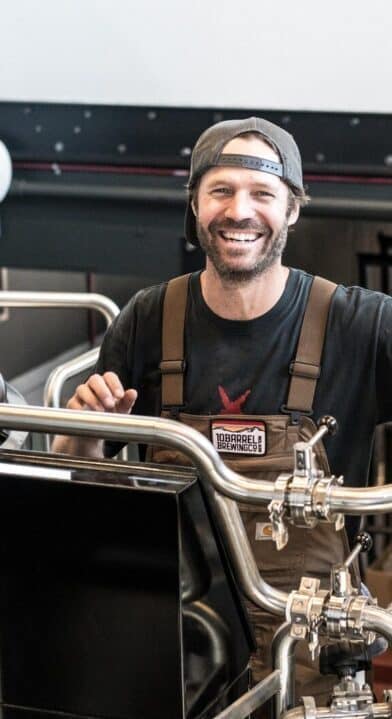 We work with these great insurance carriers to provide you with the right insurance.
We've Been Helping People Since Your Great-Grandmother's Time!
From modest roots in 1925 as a Pennsylvania auto insurer, Erie Insurance has grown to become a group of multi-line insurance companies, offering insurance through independent insurance Agents like us.
They've done it by continuing to carry out ERIE's founding purpose:
"To provide our Policyholders with as near perfect protection, as near perfect service as is humanly possible and to do so at the lowest possible cost."
We're proud to represent ERIE because we know that when we help you purchase an insurance policy, it's a good one. You'll have financial protection when you need it the most, and you'll never have to wonder how your insurance really works. (That's what we're here for, to help answer your questions and make good insurance decisions.)
So, whether you need to purchase auto, home, business or life insurance, give us a call. We can help.
Learn more about Erie Insurance Group at www.erieinsurance.com
As a specialty insurance company, Foremost serves their markets by providing insurance choices that may not be offered by other companies. So, if you're wondering whether or not we can insure a particular product, check us out — our extensive insurance options may surprise you!
How can we offer such a great selection of specialty coverages?
We've spent the last 60 years getting to know the markets we serve exceptionally well. We understand the coverages you are looking for with the specific types of policies you may want. We've taken what we learned and turned that expertise into a solid business.
We do this all with a level of care in which we take pride. From the people who create our policies to the representatives who process your claims, we strive to serve our customers to the best of our abilities. If you're looking for in-person service right in your community, then turn to us as one of the thousands of highly-trained and exceptional agents that represent Foremost across the country. Our agency can help you choose the best policy for your situation and get the discounts for which you qualify. If have a claim, from frozen pipes to an automobile accident, rest assured, a team of professionals is on hand 24/7/365 to take your call.
What do we insure?
Business Owners Policy
Commercial Auto
Workers' Compensation
Auto
Home
Motor Home
Travel Trailer
Fifth-Wheel
Luxury Motor Coach
Mobile Home
Vacant Home
Seasonal Home
Landlord and Rental
Motorcycle
Off-Road Vehicle
Scooter
Golf Cart
Neighborhood Electric Vehicle
Snowmobile
Boat
Personal Watercraft
Collectible Auto
Flood
Go ahead, expect more. The last thing you want to worry about is having the right insurance policy. Learn more about Foremost by visiting their website: www.foremost.com