Greetings!
Thanksgiving as a national US holiday was a day set aside to thank God for all the many blessings He had bestowed upon us. Whether you believe in God, as over 90% of Americans do, or whether you don't, a thankful heart breeds more peace and contentment than one who finds themselves in some sort of thankless self absorption.
I remember my days as a youth group volunteer. We held a 24 hour lock down Marathon of activities ending with a World Vision International dinner. 100 hungry kids gathered around each one anxiously awaiting their meal ticket. Each ticket showed the name of a different country. The first kids served  were those with USA or a European name on their tickets. As time went on, the majority of kids got meal types from some of the poorest nations on earth. Most of them got a small bowl of plain rice. Amid the grumbling, the point was pretty graphic. In the same way, most of us need not look too far to find someone less blessed or less fortunate than we.  Just that alone should be cause for taking time to offer thanks to God or someone to whom you attribute favor.
My hope for you is that despite all the bad , unfortunate, downright disappointing things you could set your mind upon, that you would instead choose to raise up a full measure of gratitude for all the blessings which you and we indeed have to be thankful.
The staff and families of Yetter Insurance would like to extend a "Happy Thanksgiving" to you and your family.  Thank you for listening and thank you for your loyal patronage.
Greg Yetter
Office Closed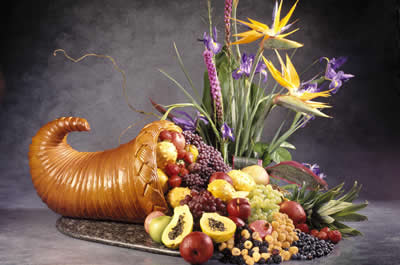 In order to celebrate the Thanksgiving Holiday with our families,
Yetter Insurance
will be closed
Thursday, November 24th
and Friday, November 25th.
We will reopen on
Monday, November 28th at 9:00am.